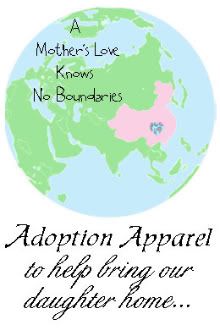 Please check out Daleea's Sight
"For Isabella"
. She has some great products that are so cute and would make cute gifts!! Bib's, T-shirts, pillows, note cards, Sigg water bottle, ornament, etc.
Daleea has opened up this store so she can raise funds so she can bring her third child, a girl named Isabella home.